Welcome to the Spring edition of the Employment Law Update.
I am excited to have joined the Bindmans Employment team and to be introducing our Employment Law Update for Spring 2022.
We have all now entered a new phase of 'living with Covid-19' and with that, there are fresh challenges and new ways of working especially for employers. Recently, my colleague Tina Din delivered our first HR Coffee Break webinar focused on providing helpful tips for business in relation to employees returning to work. This is now available on demand below.
With mental health issues continuing to be on the rise, especially with current external factors such as the rise to the cost of living, and living with Covid-19, we have provided guidance which aims to help employers when dealing with mental health in the workplace.
Please find our recent Employment Law updates below, if you have any questions or enquiries please do get in touch via the contact details at the bottom of this newsletter.
Krishna Santra
Partner, Employment Law
---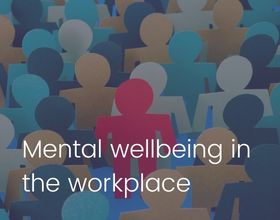 In our recent blog, we provide employers with practical tips regarding how to tackle mental health issues in the workplace.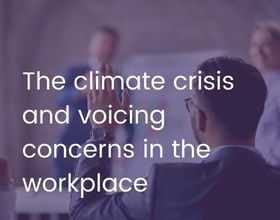 We discuss the legal protections employees have available to them when raising concerns about their employer's practices.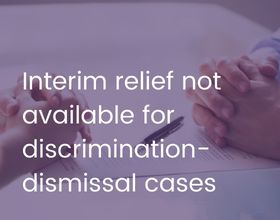 This in-depth case study discusses the Court of Appeals finding that the lack of interim relief for discrimination claims arising from dismissal does not breach ECHR.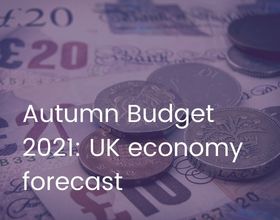 We comment on the impacts of the 2021 Autumn Budget on the UK economy.
HR Coffee Break webinar | Returning to work: key considerations for employers
Employers and HR Practitioners have had to keep their wits about them to keep up with the ever changing Covid-19 guidance. As we come out of Plan B Coronavirus restrictions in England and return to the office, join the Bindmans LLP Employment Team over a virtual cup of coffee as they look at key considerations for employers in getting employees back to work and also ensuring there is a safe workplace for them to return to.
This webinar was chaired by Employment Law Associate, Tina Din. The full recording is available here.
Bindmans LLP expands Employment Law team with two senior hires
We are pleased to announce that we have recently made two significant hires within our Employment team. Krishna Santra joined us as a partner, and Tina Din as an associate. Krishna and Tina are both highly regarded employment law specialists who bring with them a wealth of experience and strong reputations, marking a very positive step in the development of our Employment offering. Find out more here.
To find out more about the support we provide to both employers and employees, visit our Employment Law page.